Tuna Pizza Bun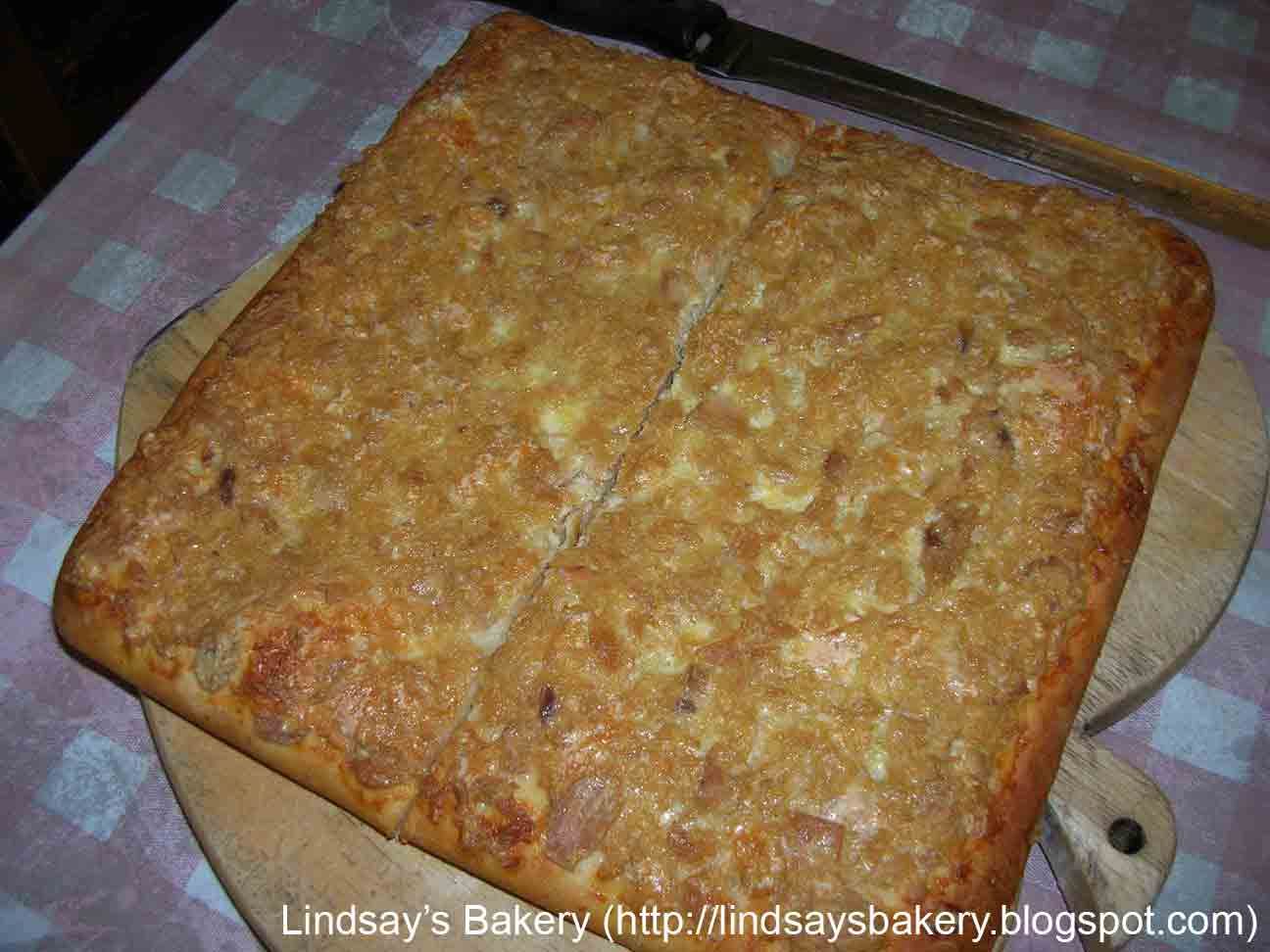 I really hoped that the Pizza recipe would be a pizza bun, like the ones sold in bakeries. Anyway, it looked and tasted like a pizza and had a texture of a pizza as well. Some commented that the bread was firm, some commented that the bread was soft but the tuna was a little hard, probably because the tuna was baked in the oven too long (I modified the recipe by replacing tuna with ham).
This tuna pizza had two types of cheese in it, Parmesan and Cheddar cheeses. Tuna in olive oil was used.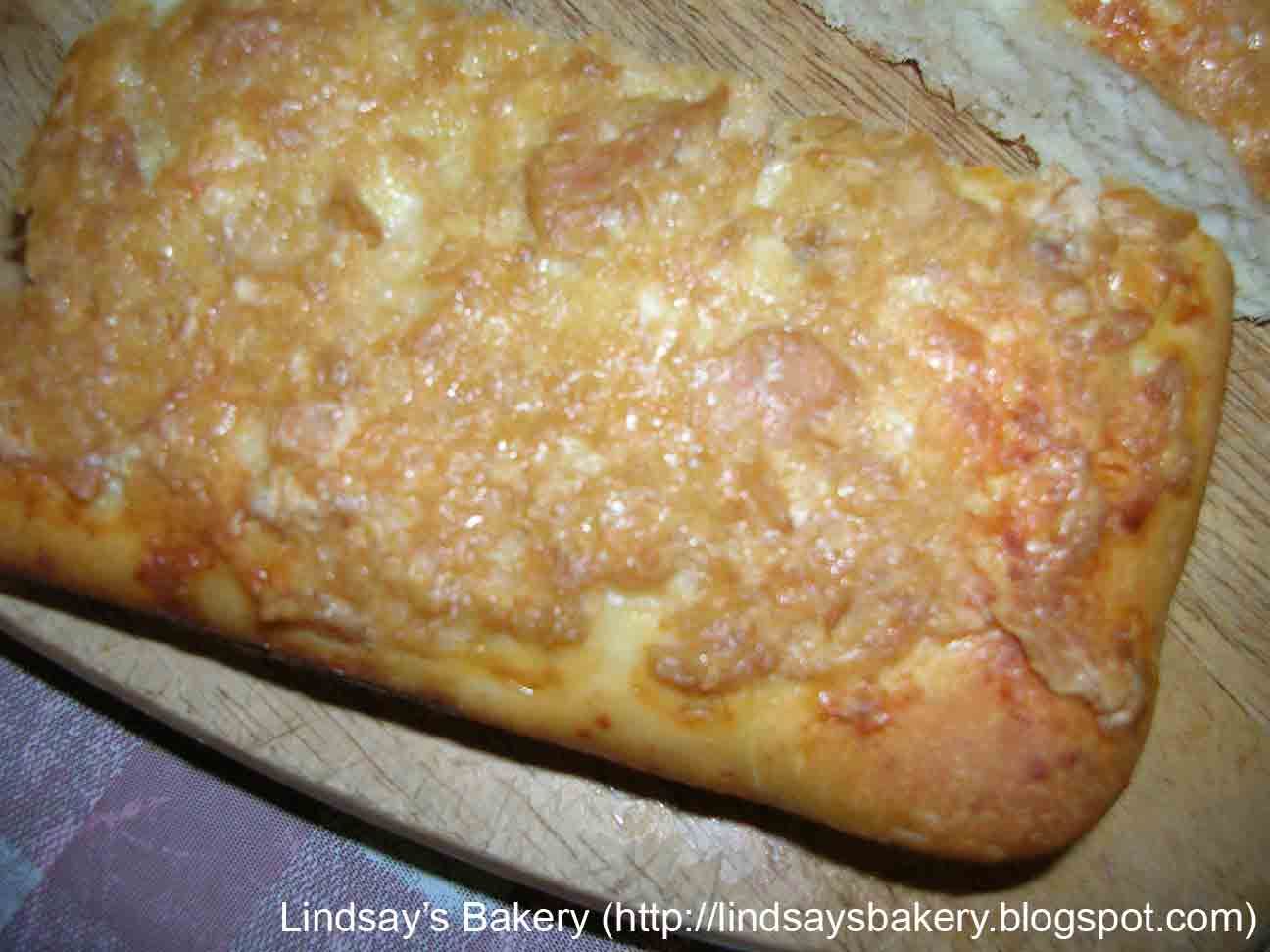 Anyway, I thought that this tuna pizza was a failure. The taste was blend and the texture was tough. I added way too much flour because I had a hard time with the very sticky dough, it did not rise properly and I forgot to prick the dough before I put it in the oven.
Will try to bake this again next time.